A Full Service Dog Wash by Doggy Daze
A Professional Dog Bath Near Me
If you live near Phoenix or Gilbert, experience the Doggy Daze difference with our Royal Treatment bathing service! Visit us up to 2 hours before closing WITHOUT AN APPOINTMENT and get your doggo professionally bathed!
Dog Wash Phoenix
For Phoenix, we are conveniently located near the freeway, off highway 51 between E Bethany Home Rd and E Camelback Rd on the East side of 7th Street.
Dog Wash Gilbert
For Gilbert, we are conveniently located right off of the 202 South, close by Cosmo Dog Park. We're on the East side of Higley Rd between E Ray Rd and the freeway.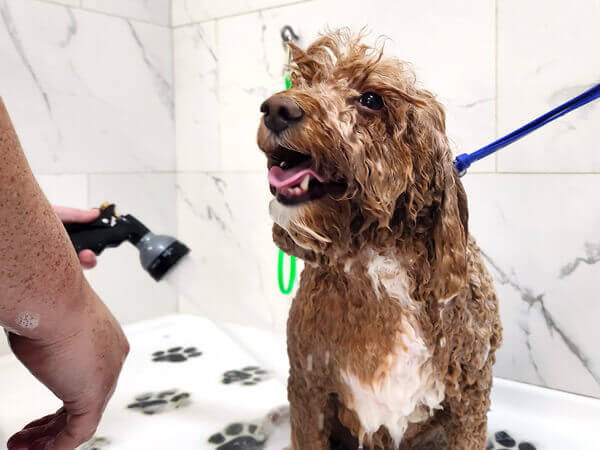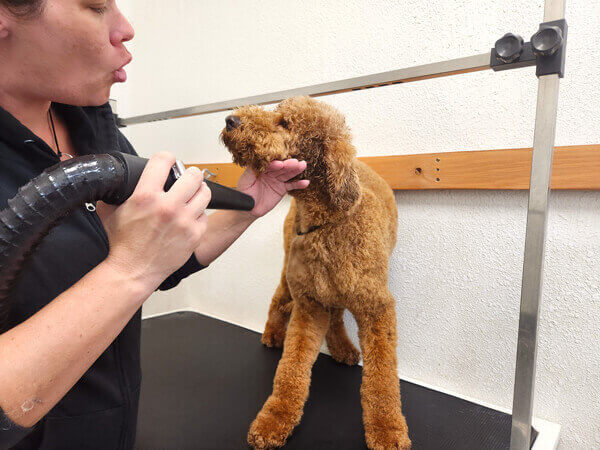 Does Doggy Daze Have Self Service Dog Wash Stations?
No, we don't. But, we've got something even better! Professional washers who will get it done for you very affordably and we'll keep you out of the dog house with your furry friend.
We don't just wash your pooch with water, and high quality shampoo and conditioner – we wash them with love! And of course we dry them with love too. But the best part is, you don't have to be the bad gal or guy (getting them all wet), and they're so excited to see you when you come to pick them up!
How Often Should You Wash Your Dog?
That can vary depending on your dog's coat and breed, but we generally recommend getting a bath every 6 to 8 weeks. This will help to minimize the chance of developing matts which can create additional cost for you as well as discomfort for your pupper.